Faculty
Main Content
CANNABIS RESEARCH CENTER FACULTY
Cannabis Center Faculty Membership Information
---
Karla L Gage, PhD
Assistant Professor
Plant Soils and Agricultural Systems / Plant Biology, Southern Illinois University Carbondale
kgage@siu.edu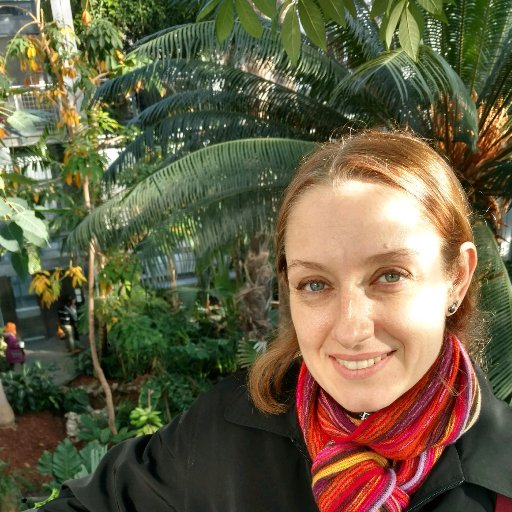 Dr. Karla Gage is a weed ecologist studying Integrated Weed Management (IWM) in agricultural production systems. Dr. Gage's work focuses on the integration of chemical, mechanical, cultural, and biological methods to improve the management of herbicide-resistant weeds. Dr. Gage will study industrial hemp as a potential tool in an IWM strategy, as well as a potential new commodity for Illinois growers. The lab has completed the first field season of this program, successfully growing industrial hemp for seed, fiber, and cannabidiol.
---
Aldwin M Anterola, PhD
Associate Professor, Plant Biology, Southern Illinois University Carbondale
anterola@siu.edu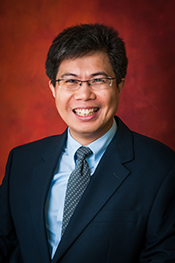 Dr. Aldwin M. Anterola is a phytochemist interested in the safety and pharmacological activities of cannabis-derived natural products, as well as their biosynthesis. He would like to isolate and identify lesser known secondary metabolites in cannabis that have medicinal properties, including potential P450 inhibitors that may have a role in smoke cessation and herbal-drug interactions.
---
Karen Hales, PhD
Assistant Professor
Obstetrics and Gynecology, SIU School of Medicine Springfield
khales@siumed.edu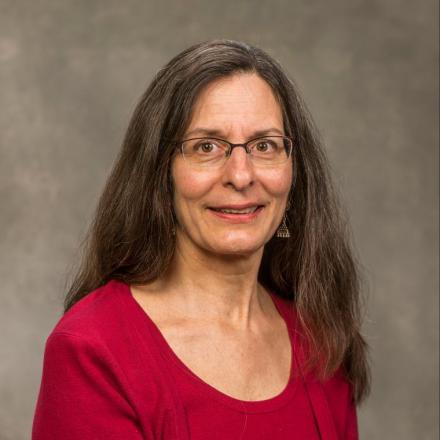 Dr. Karen Hales has an extensive background in pathology and cancer biology at the molecular and cellular level. In addition, she has ten years of experience using the laying hen model to investigate nutritional intervention in the progression of ovarian cancer. She is particularly interested in modulating the tumor microenvironment to prevent or attenuate the growth of cancer cells. Little research has been done on the effects of CBD in models of cancer. Hemp seeds are also a rich source of omega 3 fatty acids which have been shown to target inflammatory pathways and reduce the development of desmoplastic stroma of the tumor.
---
Mary E Kinsel, PhD
Director
Mass Spectrometry Facility, Southern Illinois University Carbondale
mkinsel@siu.edu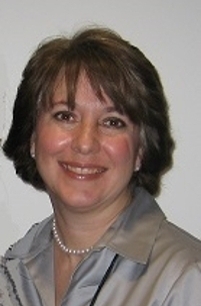 Dr. Mary Kinsel is an analytical chemist with 26 years of experience using mass spectrometry for the characterization of complex biological and environmental samples. Her personal research interest lies in the quantitation of personal care products and pharmaceuticals in the environment - particulars waste water and treated water. Cannabinoids and cannabinoid metabolite concentrations present in the environment can be indicative of prevalence of cannabis use in the community. 
---
Jane L Nichols, PhD, CRC
Associate Professor
Rehabilitation Institute, Southern Illinois University Carbondale
jlnichols@siu.edu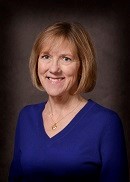 Dr. Jane Nichols is an Associate Professor in the Rehabilitation Counseling and Administration Program. Dr. Nichols specializes in mental health and substance use counseling. She is a licensed clinical counselor and a certified rehabilitation professional. Her interest is related to cannabis as an alternative to opioids for the treatment of chronic pain, and the availability of cannabis and cannabinoids to low income and minority populations.



---
Louis Premkumar, PhD
Professor
Pharmacology, SIU School of Medicine Springfield 
lpremkumar@siumed.edu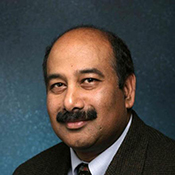 Dr. Louis Premkumar's research interests include molecular mechanism of pain perception, and modulation of ion channels and synaptic transmission. In light of the widespread medicinal and recreational use of cannabis, it is imperative to delineate the underlying mechanisms of analgesic and antiemetic properties of cannabinoids. Chronic use of higher doses of cannabis results in impaired antinociceptive effects and associated with hyperemesis syndrome (HES). Dr. Premkumar proposes to study the role of thermosensitive Transient Receptor Potential Vanilliod 1 (TRPV1) in mediating analgesic and antiemetic properties of cannabinoids.  
---
David Gibson, PhD FRSB
Professor
Plant Biology, Southern Illinois University Carbondale
djgibson@siu.edu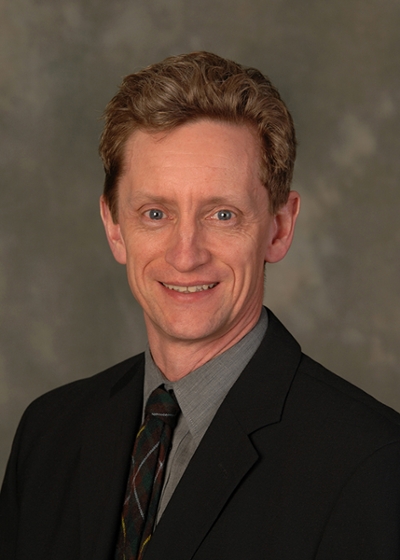 Plant ecologist and botanist with research interests in population and community ecology of grasslands and agroecosystems. My research interests in cannabis revolve around hemp-weed competition feral hemp ecology, and forensic botany. My teaching includes courses in Plant Population Ecology and Forensic Botany. My lab follows approaches outlined in Gibson, D.J. 2015. Methods in Comparative Plant Population Ecology, 2nd Edition. Oxford University Press, and aspires to avoid the illegalities described in Gibson, D.J. 2021. Plant Sleuths: How Plants Solve Crimes and How Plant Crimes are Solved. Oxford University Press, in press.
---
Lahiru Jayakody, PhD
Assistant Professor
Microbiology, Southern Illinois University Carbondale
lahiru.jayakody@siu.edu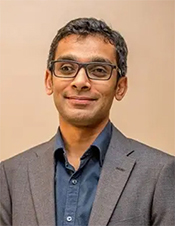 Dr. Lahiru Jayakody is a synthetic microbiologist. His laboratory develops synthetic microbial-based green technology to valorize waste streams. He is interested in developing bioconversion technologies to valorize hemp biomass waste into high-value platform chemicals and advanced materials. He is also interested in developing microbial cell factories for converting natural cannabinoids into novel cannabinoid analogs (unnatural cannabinoids) for pharmaceutical applications and developing microbial biosensors for high-throughput screening of THC and CBD.


---
Ahmed Fakhoury, PhD
Professor
Plant Soil and Agricultural Systems, Agriculture, Southern Illinois University Carbondale
amfakhou@siu.edu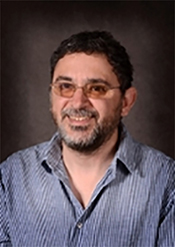 Dr. Fakhoury is a plant pathologist interested in fungal genetics and genomics, mycotoxin biosynthesis and control, and plant-microbe interactions. Dr. Fakhoury is interested in using metagenomic tools to study how management practices induce shifts in microbial populations and the associated impact on disease development in crops. His research interest in cannabis revolves around identifying and characterizing pathogens that affect this crop and evaluating management practices to limit the impact of these pests on yield. He is also interested in studying the effect of integrating hemp in production systems on the emergence of new disease patterns in field crops.


---
Karen Jones, PhD
Professor
Animal Sciences, School of Agricultural Sciences, Southern Illinois University Carbondale
kljones@siu.edu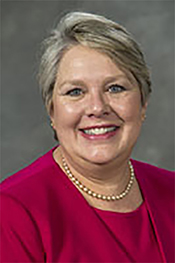 Dr. Karen Jones is a Professor in the School of Agricultural Sciences. Her background focuses on genetics and reproduction in livestock species. She is particularly interested in links between dietary feed intake and impacts on animal performance. Studies suggest cannabinoids influence reproductive parameters in humans and rodents. Dr. Jones proposes to study cannabis-derived compounds in tissue culture and livestock models. Furthermore, she proposes to observe cannabis manufacturing byproducts on livestock growth and reproductive performance.


Visit faculty page here.
---
John W. Groninger, PhD
Acting Associate Dean, Professor
Forestry, Agriculture, Southern Illinois University Carbondale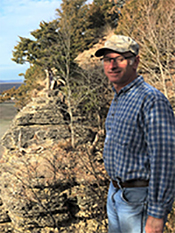 Dr. John Groninger is a silviculturist with interests in agroforestry systems in degraded or otherwise marginal lands. He works across rural and urban landscapes in the U.S. and internationally and has extensive experience in using agriculture and natural resources management approaches to improving local livelihoods and ecosystem health in insecure, impoverished, or ecologically unstable areas.


---
Carl L Faingold, PhD
Professor
Pharmacology, SIU School of Medicine
cfaingold@siumed.edu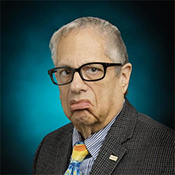 Dr. Faingold Professor is working on the evaluation of cannabis derivatives in epilepsy. There is a fatal sequelae of epilepsy called sudden unexpected death in epilepsy (SUDEP) that results in a very high number of patient years life lost (Thurman et al., 2014). SUDEP has no current FDA-approved therapy, and our lab has developed DBA/1 mice as an animal model for testing SUDEP prevention (Faingold et al., 2010). We propose to test the ability of specific cannabinoids, including cannabidiol, to prevent SUDEP in this animal model, which could lead to drugs that can prevent SUDEP in patients.


---
Vickram Ramkumar, PhD
Professor
Pharmacology, SIU School of Medicine
vramkumar@siumed.edu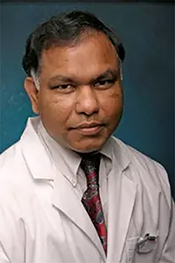 Dr. Ramkumar's laboratory focuses on developing cannabinoids for the treatment of hearing loss. We are especially interested in the non-psychogenic (CB2 receptor-specific) cannabinoids which we have shown provide effective protection against noise and drug-induced hearing loss. A major effort in our laboratory is to treat hearing loss produced by the anticancer drug, cisplatin. However, our research is limited to the use of commercially available drugs which activate the CB2 cannabinoid receptors. These appear effective when administered locally to the inner ear or following oral administration.  In the future, we hope to screen different cannabinoids for their effectiveness in treating different forms of hearing loss (including age-related hearing loss).
---
Debashree Mukherjea
Research Assistant Professor
Otolaryngology, SIU School of Medicine
dmukherjea@siumed.edu

Dr. Mukherjea's laboratory has been studying the pathways and mechanisms that harness the immune response to resolve inflammation due to auditory trauma and restore hearing.  One such pathway involves the Cannabinoid 2 (CB2) receptor, that are ubiquitously expressed by immune cells in the body and have been shown to be expressed in the cochlea.  Latest studies from Dr. Mukherjea's laboratory indicate that activation of the CB2 receptor can prevent acquired sensorineural hearing loss.  Dr. Mukherjea's laboratory proposes to test the phytocannabinoids derived from Cannabis Sativa as potential treatment for prevention of hearing loss.
---
Jeffrey Franklin, M.S Ed
Director
Center for Rural Health and Social Service Development 
jfranklin@siumed.edu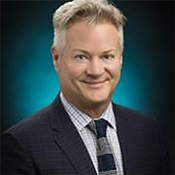 ---
Andrew Wood, PhD
Professor, Interim Director School of Biological Sciences
Southern Illinois University Carbondale
wood@plant.siu.edu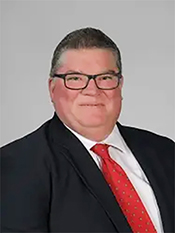 Seed quality is a long-term interest of my research group with an emphasis upon protein content and the production of secondary compounds. Our current research is establishing benchmarks of the seed proteome for hemp (Cannabis sativa), verifying seed storage protein (SSP) profiles and analyzing hemp cultivars for variations in seed quality.




---
Gary Kinsel, PhD
Professor and Vice Chancellor for Research
Southern Illinois University Carbondale
gkinsel@chem.siu.edu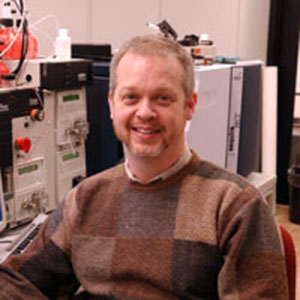 Dr. Gary R. Kinsel is a Professor of Analytical Chemistry and currently serves as Interim Vice Chancellor for Research at Southern Illinois University Carbondale. Dr. Kinsel has over 30 years of experience in the development and application of mass spectrometry as an analytical tool. He has specific research interests in fundamental investigations of the mechanism of ion formation and in the use of surface-immobilized solid-phase-extraction for rapid separation of complex mixtures prior to mass spectrometric analysis. Dr. Kinsel also has interests in mass spectrometry based qualitative and quantitative characterization of bioactive compounds in various strains of hemp plants and in the use of mass spectrometry for detection of trace amounts of contaminants of concern (e.g. pesticides, heavy metals, etc.) in harvested hemp crops.
---
Ira Altman, PhD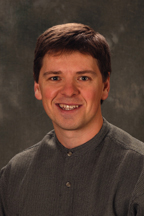 Research Interests in the Southern Illinois Cannabis Science Center.  
This letter is written to express the exciting possibilities of the creation of the SI Cannabis Science Center. Throughout my career I have been drawn to the study of emerging industries. From the basic financial feasibility of individual projects, to the intricate and fascinating management and organizational questions of developing industries, to the practical macroeconomic impacts of jobs and income creation, the nascent cannabis industry in Southern Illinois provides a real-world case study
 School of Agriculture Sciences
---
Joe Cheatwood, PhD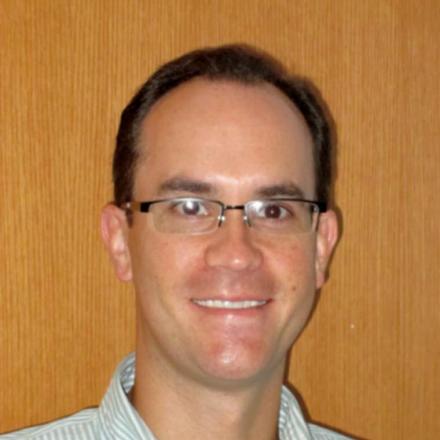 As a member of the Cannabis Institute, I look forward to conducting research into the health benefits of compounds such as CBD.  Very little research has been conducted into the possible beneficial effects of cannabis compounds on reduction of injury and recovery of function after neurological injuries, including stroke and traumatic brain injury (TBI).  Having had experience with natural products research, I am especially excited about the many possibilities in this important emerging research field. 
---
Dan Silver, PhD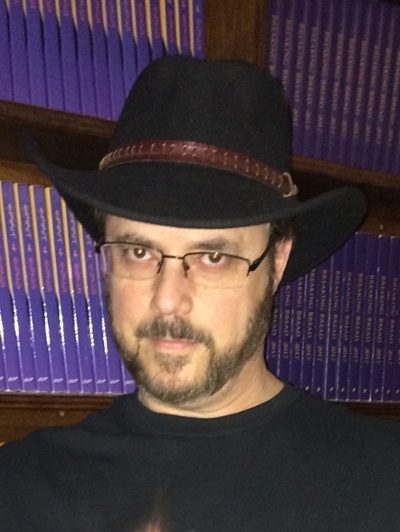 Attorney Daniel Silver, clinical associate professor, has been teaching a wide variety of legal courses in Paralegal Studies since 2002, including Cannabis Law.  Mr. Silver received his Juris Doctor in 1993, is a member of and has served as president and vice-president of the Jackson County Bar Association, served on the Joint CLE Committee since 2012, is a member of the Illinois State Bar Association, the Illinois Paralegal Association, the American Association of Paralegal Education, the American Bar Association, and is Cannabis Counsel in Southern Illinois. Mr. Silver was a court reporter, paralegal, and received his English Bachelor's at SIUC.   
---
 MinJee Lee, PhD, MPH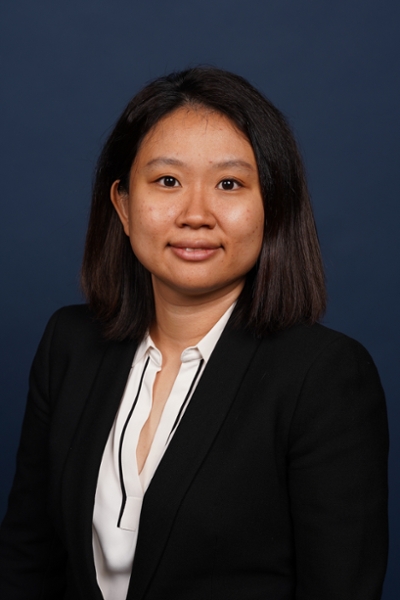 Dr. Min Jee Lee is an Assistant professor in the Department of Population Science and Policy. Dr. Lee specializes in health and healthcare disparities. The primary focus of her work involves understanding how racial, socioeconomic, and geographic disparities in access to appropriate patient-centered care lead to suboptimal health outcomes. Currently, she is focusing on issues related to cancer screening, treatment, survivorship and how system-wide factors and financial barriers differentially affect utilization of services and health outcomes. Dr. Lee proposes to study cannabis use among cancer patients and how providers address cannabis use with their patients.
---
Jose Franco Da Chunha Leme Filho, PhD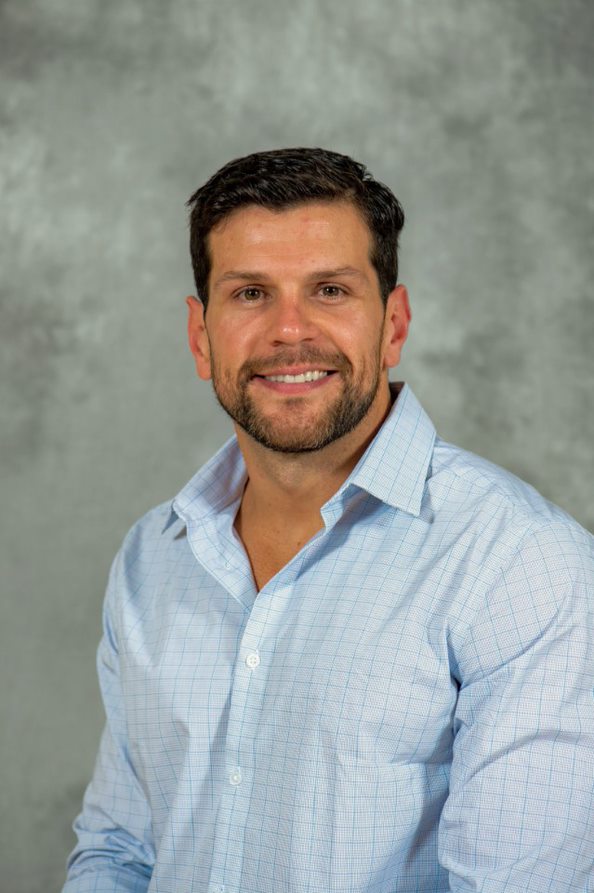 School of Agricultural Sciences / School of Biological Sciences 
My research expertise encompasses cannabis biology and cropping systems. The field of research on cannabis is very broad and multifaceted, therefore I am in an intensive collaboration with other faculty members and students to ensure that my program is tracking the most updated scientific discoveries. I am working to strengthen research and teaching collaborations with the School of Medicine and the Cannabis Science Center by evaluating the use of cannabinoids, terpenes, and other secondary metabolites. Since cannabis is technically new as a commercialized crop, there is an open field to be explored by both schools I am appointed in (Agricultural Sciences and Biological Sciences). Knowledge regarding cannabis water use, fertilization, disease/pest control, controlled environment cultivation and cannabinoids extraction are outdated due to the legal status. The trends in agriculture such as precision ag and plant biostimulants are very applicable to cannabis as well. Cannabis relevance will only continue to increase given the substantial interest of the general public. I firmly believe there are numerous benefits that we will discover as more research is conducted on cannabis. 
Website: https://www.drleme.com 
Facebook Page: https://www.facebook.com/Dr-Leme-Cannabis-Biology-and-Cropping-Systems-100649872368295 
YouTube Channel: https://www.youtube.com/channel/UCAJmuYmUzuGhMh-J-KR5tjg 
LinkedIn: https://www.linkedin.com/in/jose-franco-da-cunha-leme-filho-ph-d-b94809138/ 
Twitter: https://twitter.com/Jfrancoleme 
Instagram: @doc.leme - https://www.instagram.com/doc.leme/