Education
Main Content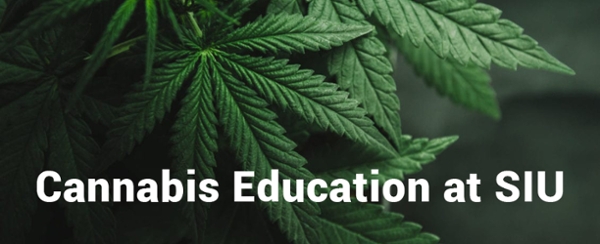 Cannabis Education at SIU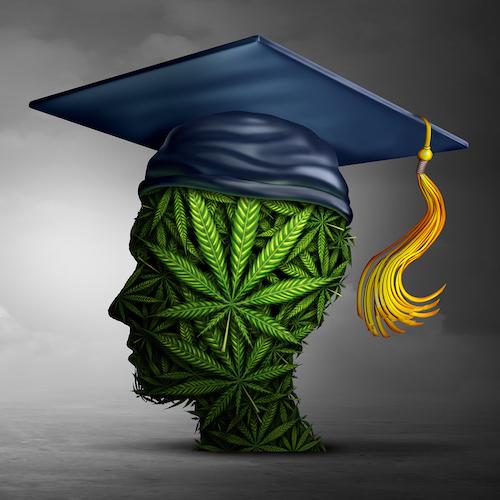 Intensive Controlled-Environmental Plant and Production Certificate
Phoenix Cannabis Production Scholarship

Recipient must be in the Intensive Controlled-Environment Plant Production Certificate program.
Preference will be given to an applicant who is African-American, Hispanic or other underrepresented population.
Applicants must submit an essay discussing the impact of the cannabis industry and the scholarship on their future.
Pharmacology of Cannabinoids Journal Club 
Academic Research Centers
National Corn to Ethanol Research Center
Southern Illinois University Edwardsville
Institute of Cannabis Research
Colorado State University-Pueblo
Berkeley Cannabis Research Center
Researches cannabis policy and how cannabis affects social and natural communities. We aim to inform cannabis policy and discourse.
Center for Medicinal Cannabis Research
University of California, San Diego
Established in 2000, the CMCR has been at the forefront of advancing science and policy relating to the potential clinical benefits, and limitations of cannabinoids as medicine.
UCI Center for the Study of Cannabis
University of California, Irvine
A multi-disciplinary research center at UCI, whose mission is to address the medical, legal and cultural challenges posed by cannabis
Cannabis & Hemp Research Center
University of California, Davis
The Cannabis and Hemp Research Center serves as the university's hub, bringing together scientists, engineers, scholars and clinicians involved in research 
Lambert Center for the Study of Medicinal Cannabis & Hemp
Thomas Jefferson University
The Lambert Center is intended to serve as the nationwide comprehensive resource for education, research, and clinical practice in the therapeutic use of cannabinoids and industrial hemp.
Global Cannabinoid Research Center
Mike Robinson, founder:

globalcannabinoidrc.com/contact-gcrc
A trusted source in cannabinoid medicine information and educational content—plant medicine, changing the face of healthcare
The pharmacology of cannabinoids journal club is modeled after PHSL480 Cancer Journal Club-- each of the group presents a current, state-of-the-art primary journal article, for discussion with the group. The presentations and discussion are conducted virtually which enables participation from anywhere. For more information, and to join, please contact Karen Hales.